Search Results for:
faith
Quotes
465
Faith is two empty hands held open to receive all of the Lord.
- Alan Redpath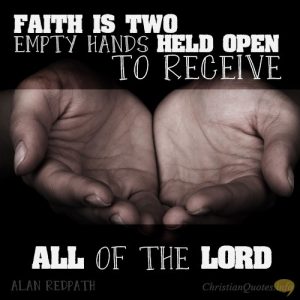 464
Faith is not the belief that God will do what you want. Faith is the belief that God will do what is right.
- Max Lucado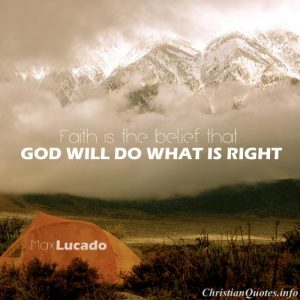 462
The beautiful thing about this adventure called faith is that we can count on Him never to lead us astray.
- Chuck Swindoll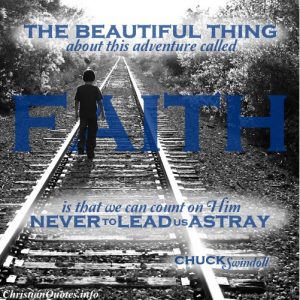 461
The word hope I take for faith; and indeed hope is nothing else but the constancy of faith.
- John Calvin
460
Never give up on God because He never gives up on you.
- Woodrow Kroll
Total Quotes Found: 465
Get the Daily Quote in FB Messenger
Just click the button below and follow the instruction we send you.