15 Powerful Bible Quotes to Help You Grow Your Faith
Faith in Jesus is what saves us. But there's more to living life by faith than simply getting born again – although that's the most important! We should be constantly growing and developing our faith, getting stronger and wiser as we listen to God. Here is what the Bible has to say about living by faith:
15

Let us fix our eyes on Jesus, the author and perfecter of our faith.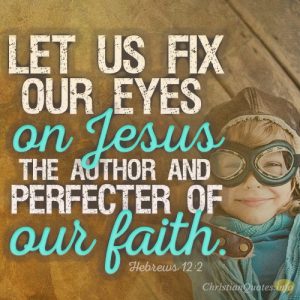 14

And whatever you ask in prayer, you will receive, if you have faith.
13

Be watchful, stand firm in the faith, act like men, be strong.
12

The prayer of a righteous man is powerful and effective.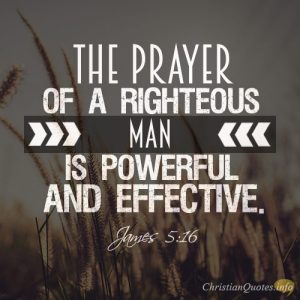 11

Your word is a lamp to my feet and a light to my path.
10

But the righteous shall live by his faith.
9

For truly, I say to you, if you have faith like a grain of mustard seed, you will say to this mountain, Move from here to there, and it will move, and nothing will be impossible for you.
8

Now faith is being sure of what we hope for and certain of what we do not see.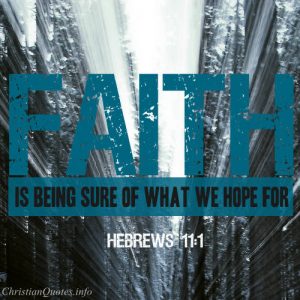 7

And he said to the woman, Your faith has saved you, go in peace.
6

Trust in the Lord with all your heart, and do not lean on your own understanding. In all your ways acknowledge him, and he will make straight your paths.
5

To all who received him, to those who believed in his name, he gave the right to become children of God.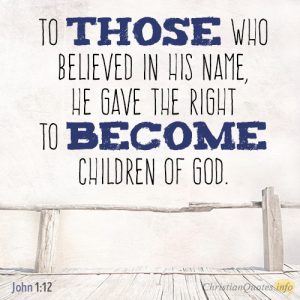 4

The Lord is my strength and my shield, in him my heart trusts, and I am helped, my heart exults, and with my song I give thanks to him.
3

The Lord rewards every man for his righteousness and his faithfulness
2

So we are always of good courage. We know that while we are at home in the body we are away from the Lord, for we walk by faith, not by sight.
1

Without faith it is impossible to please God.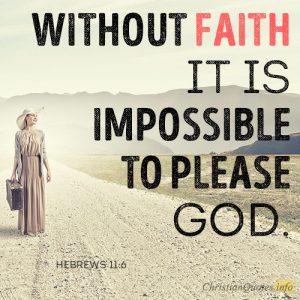 It doesn't matter if you feel like a faith powerhouse, or if you're struggling with the faith to even believe God right now. Like a muscle, using your faith will make it grow stronger. Go to God's Word and have faith in everything He says!
Get the Daily Quote in FB Messenger
Just click the button below and follow the instruction we send you.