14 Encouraging Quotes about Restoring Relationships
Relationships are very important to God. After all, that's why He sent Jesus to earth to have a relationship with mankind. God created the family unit, and God gave us the desire for friendship. When strife interferes with our relationships, it can affect every area of our lives. But there is hope! It is possible to heal broken relationships and restore what God created.
14

God is more interested in your future and your relationships than you are.
13

Forgive, forget. Bear with the faults of others as you would have them bear with yours. Be patient and understanding. Life is too short to be vengeful or malicious.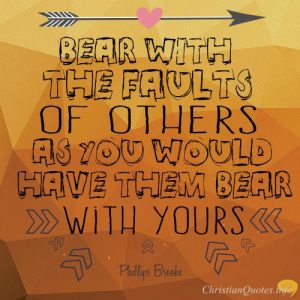 12

Whoever covers an offense seeks love, but he who repeats a matter separates close friends.
11

Four of the Ten Commandments deal with our relationship to God while the other six deal with our relationships with people. But all ten are about relationships.
10

Love is the only force capable of transforming an enemy into a friend.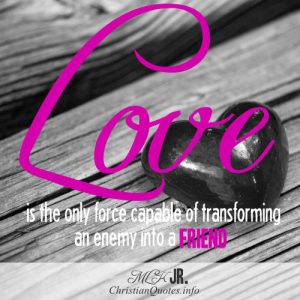 9

We each ought to take heed that our boldness to talk to others about problems with the boss or pastor or spouse is not just a pretense for self righteousness, pride and dishonour.
8

Staying married, therefore, is not mainly about staying in love. It is about keeping covenant. "Till death do us part" or "As long as we both shall live" is a sacred covenant promise – the same kind Jesus made with His bride when He died for her.
7

Try praising your wife, even if it does frighten her at first.
6

Love is patient and kind; love does not envy or boast; it is not arrogant or rude….Love bears all things, believes all things, hopes all things, endures all things.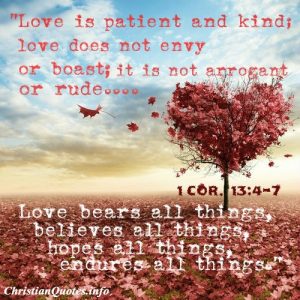 5

Many conflicts in a marriage result from living to please self instead of living to please the Lord. These conflicts can be resolved and are actually opportunities for spiritual growth when dealt with in a biblical manner.
4

The most important thing a father can do for his children is to love their mother.
3

The ones who disappoint you need you the most.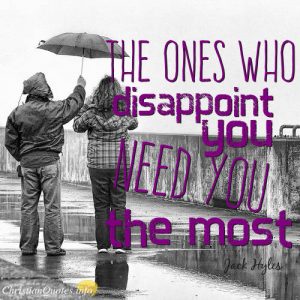 2

However, let each one of you love his wife as himself, and let the wife see that she respects her husband.
1

It often happens that when couples get their relationship to God straightened out, their relationships with one another begin to straighten out as well.
I hope that you can find at least one quote or Bible verse in this collection that will help you with your relationships. God wants us to have healing and restoration in our relationships and in every part of life.
Get the Daily Quote in FB Messenger
Just click the button below and follow the instruction we send you.