World's Best 15 Bible Verses About Friends
Where would we be without our friends? What does Scripture have to say about friends and friendship? The Bible provides us with great wisdom for choosing friends and being an awesome friend to others. Here we have the Worlds best 15 Bible verses about friends to study and share. 
Bible verses about friends and friendships provide guidance on showing compassion and love towards our friends. In turn, there are many benefits to having great friends in our life including spiritual and emotional support.
In tribute to our friends and all godly friendships, here are the world's best 15 Bible verses about friends!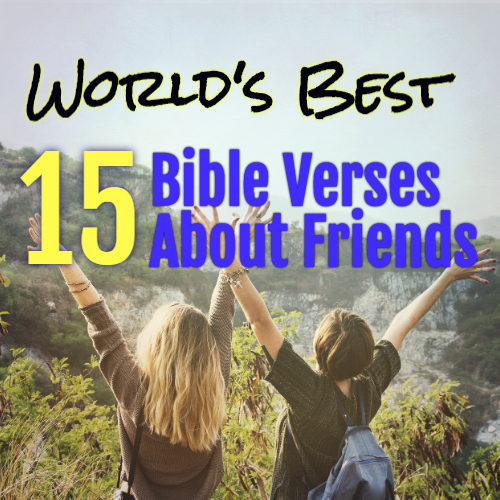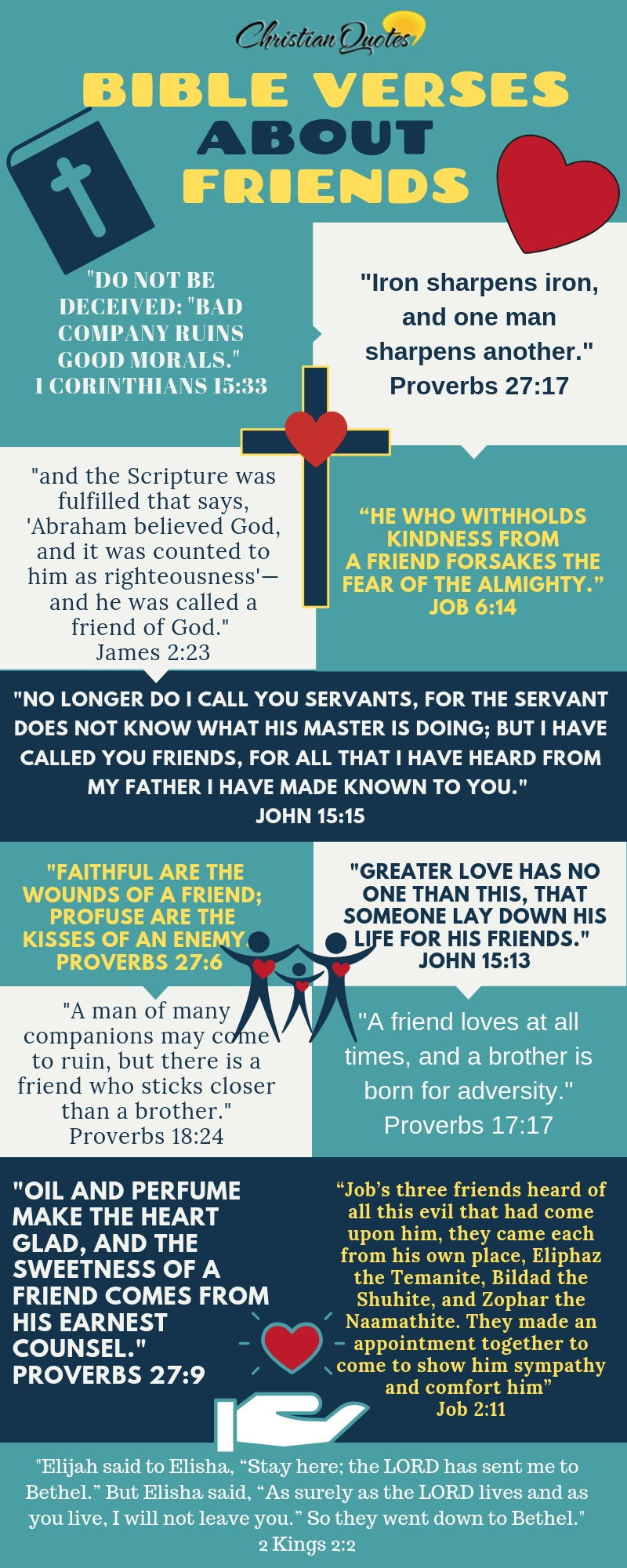 Share God's Word with a Friend
It seems the older we get, the more valuable our friends are, so tell them how much you appreciate their friendship and share these scriptures about friendship with them. 
There is great value in friendship, so don't take your friends for granted. Thank God for them, and if you have no friends, show yourself as being friendly.  If you do that, you won't have any shortage of friends, and these new friends will stick closer to you than your own blood brother or sister…
A man that hath friends must shew himself friendly: and there is a friend that sticketh closer than a brother. ~Proverbs 18:24
If you enjoyed this page, check out some of our favorite scriptures below! These would be great to share as well!
Top 14 Bible Verses About Loving Others
14 Inspiring Quotes About Heaven
17 Amazing Quotes About God's Love
Get the Daily Quote in FB Messenger
Just click the button below and follow the instruction we send you.