16 Great Christian Quotes to Help You Keep a Positive Attitude
Sometimes it's hard to keep a positive attitude in today's world. It seems like there's always something going wrong, or something that could be better. While that's true, God wants us to stay focused on His many blessings and His great love for us. Here are some quotes and verses to help keep you focused on the good things in life.
16

Those who hope in the LORD will renew their strength. They will soar on wings like eagles.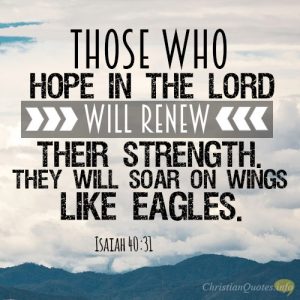 15

Encouragement is awesome. It can actually change the course of another person's day, week, or life.
14

God is in control and therefore in everything I can give thanks.
13

Cheerfulness sharpens the edge and removes the rust from the mind. A joyous heart supplies oil to our inward machinery, and makes the whole of our powers work with ease and efficiency; hence it is of the utmost importance that we maintain a contented, cheerful, genial disposition.
12

Nothing is so sour that it can't be sweetened by a good attitude.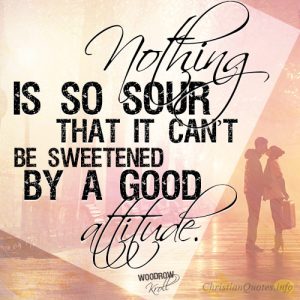 11

…But even now there is hope for Israel in spite of this.
10

We choose what attitudes we have right now. And it's a continuing choice.
9

Many things are possible for the person who has hope. Even more is possible for the person who has faith. And still more is possible for the person who knows how to love. But everything is possible for the person who practices all three virtues.
8

You will find a joy in overcoming obstacles.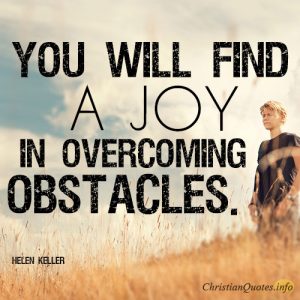 7

Nothing paralyzes our lives like the attitude that things can never change. We need to remind ourselves that God can change things. Outlook determines outcome. If we see only the problems, we will be defeated; but if we see the possibilities in the problems, we can have victory.
6

Rejoice in hope, be patient in tribulation, be constant in prayer.
5

Your attitude, not your aptitude, will determine your altitude.
4

Words can never adequately convey the incredible impact of our attitudes toward life. The longer I live the more convinced I become that life is 10 percent what happens to us and 90 percent how we respond to it.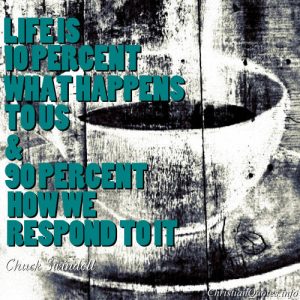 3

Enjoy the blessings of this day, if God sends them; and the evils of it bear patiently and sweetly: for this day only is ours, we are dead to yesterday, and we are not yet born to the morrow.
2

The smile of God is victory.
1

Why are you cast down, O my soul, and why are you in turmoil within me? Hope in God; for I shall again praise him, my salvation.
No matter what you're going through, with God's strength you can stay positive and hopeful. Remember, He has already won!
Get the Daily Quote in FB Messenger
Just click the button below and follow the instruction we send you.