Top 11 Bible Verses About God's Forgiveness
Since we've been forgiven so much, it's important that we learn or choose to forgive others, so maybe these top 11 Bible verses about God's forgiveness will help us to forgive others more easily.
11

For God so loved the world, that he gave his only Son, that whoever believes in him should not perish but have eternal life. For God did not send his Son into the world to condemn the world, but in order that the world might be saved through him.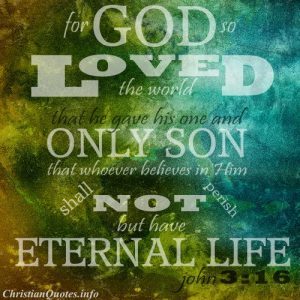 10

Judge not, and you will not be judged; condemn not, and you will not be condemned; forgive, and you will be forgiven.
9

Since, therefore, we have now been justified by his blood, much more shall we be saved by him from the wrath of God. For if while we were enemies we were reconciled to God by the death of his Son, much more, now that we are reconciled, shall we be saved by his life.
8

But love your enemies, and do good, and lend, expecting nothing in return, and your reward will be great, and you will be sons of the Most High, for he is kind to the ungrateful and the evil. Be merciful, even as your Father is merciful.
7

Bearing with one another and, if one has a complaint against another, forgiving each other; as the Lord has forgiven you, so you also must forgive.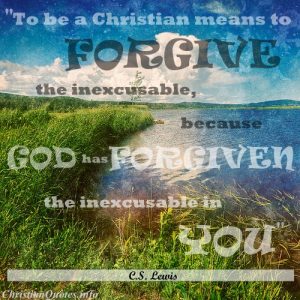 6

The one who conquers will be clothed thus in white garments, and I will never blot his name out of the book of life. I will confess his name before my Father and before his angels.
5

Be kind to one another, tenderhearted, forgiving one another, as God in Christ forgave you.
4

Come now, let us reason together, says the LORD: though your sins are like scarlet, they shall be as white as snow; though they are red like crimson, they shall become like wool.
3

For if you forgive others their trespasses, your heavenly Father will also forgive you, but if you do not forgive others their trespasses, neither will your Father forgive your trespasses.
2

In him we have redemption through his blood, the forgiveness of our trespasses, according to the riches of his grace.
1

If we confess our sins, he is faithful and just to forgive us our sins and to cleanse us from all unrighteousness.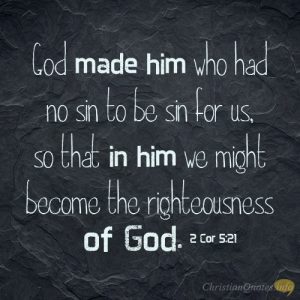 It's not easy to forgive others, but neither is it for others to forgive us, but God's forgiven us, so we must do the same for others. Why not share these top 11 Bible verses about God's forgiveness, so that others can know how much God has forgiven them.
Get the Daily Quote in FB Messenger
Just click the button below and follow the instruction we send you.