16 Quotes For A Sympathy Card: Comforting Bible Quotations
If someone you know is going through a time of grief, sometimes saying 'I'm sorry for your loss' doesn't seem good enough. The Bible has a lot to say about grief, suffering, and sympathy. Our God is a God of comfort, peace, love, and encouragement. So if you're looking for the right words to put into a sympathy card, go to the Word.
16

Neither death nor life, nor anything else in all creation, will be able to separate us from the love of God in Christ Jesus our Lord.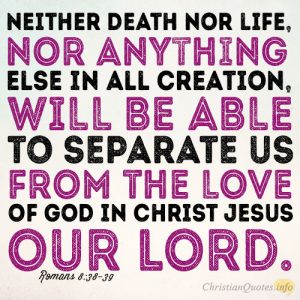 15

Even though I walk through the valley of the shadow of death, I will fear no evil, for you are with me, your rod and your staff, they comfort me.
14

Never will I leave you, never will I forsake you.
13

Give them a beautiful headdress instead of ashes, the oil of gladness instead of mourning, the garment of praise instead of a faint spirit
12

My grace is sufficient for you, for my power is made perfect in weakness.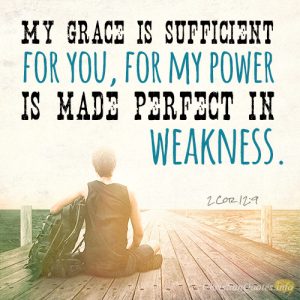 11

Do not let your hearts be troubled and do not be afraid.
10

Let your steadfast love comfort me according to your promise
9

I have said these things to you, that in me you may have peace. In the world you will have tribulation. But take heart, I have overcome the world.
8

Come to me, all you who are weary and burdened, and I will give you rest.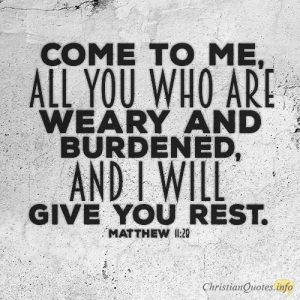 7

Cast all your anxiety on him because he cares for you.
6

Those who hope in the Lord will renew their strength. They will soar on wings like eagles.
5

The God of love and peace will be with you.
4

Trust in the Lord with all your heart and lean not on your own understanding.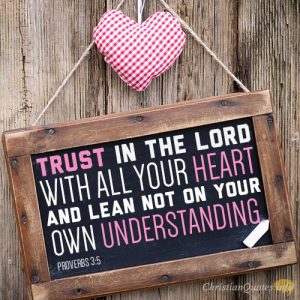 3

I will turn their mourning into joy, I will comfort them, and give them gladness for sorrow.
2

As one whom his mother comforts, so I will comfort you
1

And the peace of God, which transcends all understanding, will guard your hearts and your minds in Christ Jesus.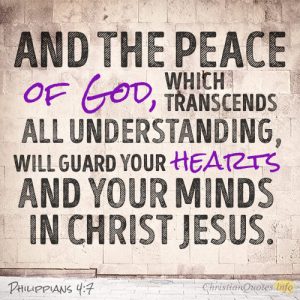 There are many more comforting and encouraging verses in addition to the ones on this list. What is your favorite verse to share with someone who needs comfort?
Get the Daily Quote in FB Messenger
Just click the button below and follow the instruction we send you.