16 Life Quotes and Quotations From The Bible
The Bible is so much more than just a historical record of what God used to do for humanity. God still loves us, Jesus still lives, and the Bible is still a relevant instruction manual for how to live. Here are sixteen selections from the Bible about life and how to live a life pleasing to God.
16
Your word is a lamp to my feet and a light to my path.
- Psalm 119:105
15
"You have led in your steadfast love the people whom you have redeemed; you have guided them by your strength to your holy abode.
- Exodus 15:13
14
He raises up the poor from the dust; he lifts the needy from the ash heap to make them sit with princes and inherit a seat of honor. For the pillars of the earth are the LORD's, and on them he has set the world.
- 1 Samuel 2:8
13
Strive for peace with everyone, and for the holiness without which no one will see the Lord.
- Hebrews 12:14
12
If any of you lacks wisdom, let him ask God, who gives generously to all without reproach, and it will be given him.
- James 1:5
11
All things are lawful, but not all things are helpful. All things are lawful, but not all things build up. Let no one seek his own good, but the good of his neighbor.
- 1 Corinthians 10:23-24
10
"Honor your father and your mother, that your days may be long in the land that the LORD your God is giving you.
- Exodus 20:12
9
Beloved, do not imitate evil but imitate good. Whoever does good is from God; whoever does evil has not seen God.
- 3 John 1:11
8
Whoever loves his life loses it, and whoever hates his life in this world will keep it for eternal life.
- John 12:25
7
not neglecting to meet together, as is the habit of some, but encouraging one another, and all the more as you see the Day drawing near.
- Hebrews 10:25
4
Train up a child in the way he should go; even when he is old he will not depart from it.
- Proverbs 22:6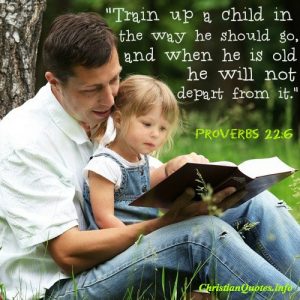 3
And we know that for those who love God all things work together for good, for those who are called according to his purpose.
- Romans 8:28
1
Have I not commanded you? Be strong and courageous. Do not be frightened, and do not be dismayed, for the LORD your God is with you wherever you go."
- Joshua 1:9
Total Quotes Found: 16
These quotes are merely a drop in the bucket when you realize all of the life wisdom that is contained in the Bible. What's your favorite Bible verse about life?
Get the Daily Quote in FB Messenger
Just click the button below and follow the instruction we send you.