21 Quotes From The Book Of Matthew – Key Bible Scriptures
Matthew – the first of the four Gospels, and the first book of the New Testament. It chronicles the earthly life of Jesus. Matthew recorded many of Jesus' miracles, sermons, and words so that today we can know what Matthew knew – that God loves us and Jesus saves! Enjoy this selection of powerful verses from the book of Matthew.
21

Seek first his kingdom and his righteousness, and all these things will be given to you as well.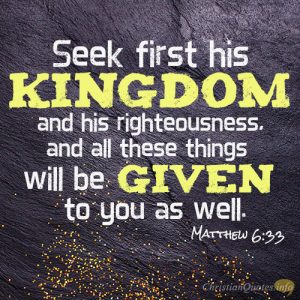 20

So have no fear of them, for nothing is covered that will not be revealed, or hidden that will not be known. What I tell you in the dark, say in the light, and what you hear whispered, proclaim on the housetops.
19

I desire mercy, and not sacrifice. For I came not to call the righteous, but sinners.
18

Jesus answered, It is written: Man shall not live on bread alone, but on every word that comes from the mouth of God.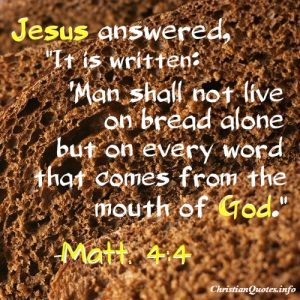 17

For out of the abundance of the heart the mouth speaks. The good person out of his good treasure brings forth good, and the evil person out of his evil treasure brings forth evil.
16

Love your enemies and pray for those who persecute you
15

According to your faith be it done to you.
14

The kingdom of heaven is like treasure hidden in a field, which a man found and covered up. Then in his joy he goes and sells all that he has and buys that field.
13

I am gentle and humble in heart, and you will find rest for your souls.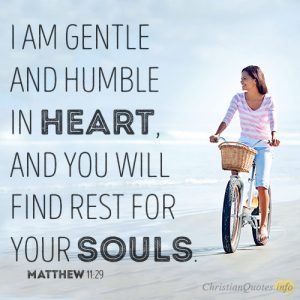 12

With man this is impossible, but with God all things are possible.
11

Judge not, that you be not judged. For with the judgment you pronounce you will be judged, and with the measure you use it will be measured to you.
10

Surely I am with you always, to the very end of the age.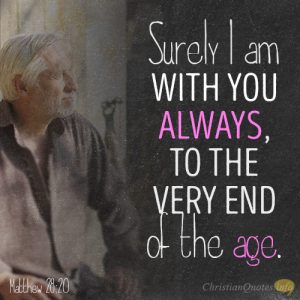 9

Look at the birds of the air: they neither sow nor reap nor gather into barns, and yet your heavenly Father feeds them. Are you not of more value than they?
8

It is not what goes into the mouth that defiles a person, but what comes out of the mouth, this defiles a person.
7

Whatever you ask in prayer, you will receive, if you have faith.
6

Come to me, all you who are weary and burdened, and I will give you rest.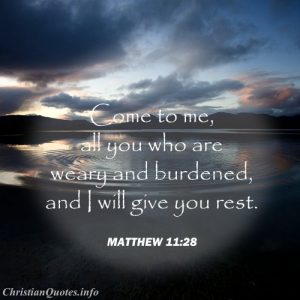 5

Blessed are those who mourn, for they shall be comforted.
4

Truly, I say to you, unless you turn and become like children, you will never enter the kingdom of heaven. Whoever humbles himself like this child is the greatest in the kingdom of heaven.
3

You are the light of the world. A city set on a hill cannot be hidden. Nor do people light a lamp and put it under a basket, but on a stand, and it gives light to all in the house. In the same way, let your light shine before others, so that they may see your good works and give glory to your Father who is in heaven.
2

Love the Lord your God with all your heart and with all your soul and with all your mind.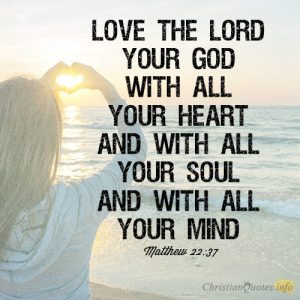 1

Blessed are those who hunger and thirst for righteousness, for they shall be satisfied.
Like the other Gospels that recorded the life and ministry of Jesus, there are many more words of wisdom than just what is selected here. What is your favorite verse from Matthew?
Get the Daily Quote in FB Messenger
Just click the button below and follow the instruction we send you.